Line art and coloured pieces can be either digital or traditional works.
Pay via Paypal (jessginthehouse@gmail.com)
All commissions will be sent digitally. For traditional works, the original piece can be sent if specified, but shipping will be added to cost (will depend on your location)
Will do only SFW pieces.
1/4 of the price must be paid before as a deposit. You may pay the rest when you receive your commission
Feel free to ask any questions.


Powered by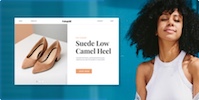 Create your own unique website with customizable templates.